International Patients
The benefit of traveling from Mexico to the United States for spine surgery?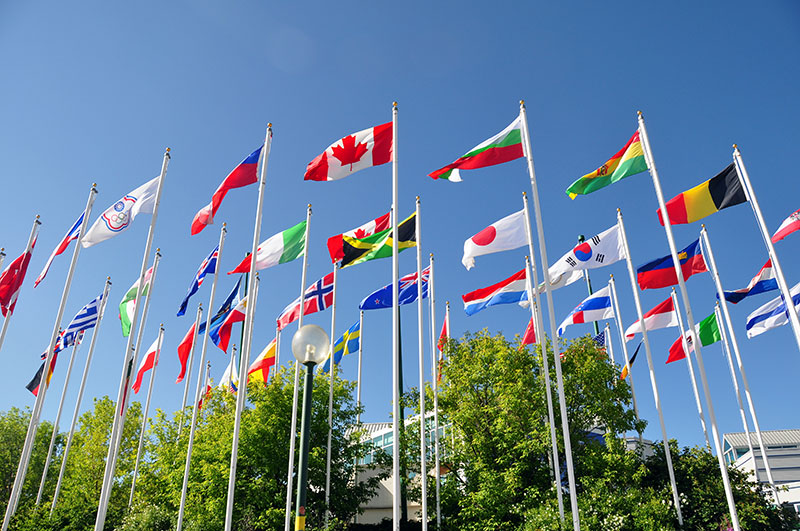 Residents of Mexico have perhaps some of the most affordable and easy access healthcare for simple primary care problems.
But when complex health issues arise, many residents of Mexico prefer to access the state-of-the-art healthcare and advanced technology available at centers of excellence located nearby in Texas.
With the pandemic, becoming hospitalized in Mexico can pose additional risk of exposure to Covid and other infections. Secondly, nursing shortages caused by the pandemic have created issues where some patients get worse when they are in the hospital because they're given the wrong medications or the wrong dose.
This is especially the case when it comes to back and neck problems involving herniated discs. Around the world, 95% of the time, the traditional surgical incision for spine surgery is about 3 inches long.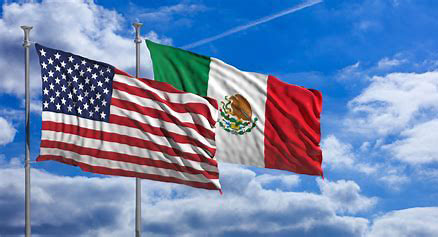 Also the standard treatment for a herniated disc is a spinal fusion where two vertebrae are permanently locked together. While this fusion removes the herniated disc, it also increases the likelihood of other discs also herniating above and below the fusion level in the future.
Lastly, because of the large 3-inch long incision, most patients have to stay in a hospital for a day or longer, which can expose them to infection and other problems associated with being a facility that has hundreds of sick patients.
Advanced spine surgery for Mexicans in Austin, Texas
In contrast, the highly trained spine surgeons at regional spine centers of excellence like Texas Spine and Scoliosis (texasspineandscoliosis.com) are able to access the herniated disc through a half-inch incision with the use of tubular retractors the size of a ball point pen. Using the most advanced instruments that have a tiny video camera in the tip along with cutting tools, the herniated disc can be removed and the incision covered with a Band-aid.
Within two or three hours, for example, a person can travel by plane from locations like Monterey, Merida, Nuevo Leon, Guadalajara, Puebla, Hermosillo and Mexico City and be in Austin, Texas at a national center of excellence for spine. If spine surgery is appropriate, the procedure can be done in the morning and the international patient can start their recovery in a nearby hotel. A follow-up visit with the surgeon can then release the international spine patient for travel back home.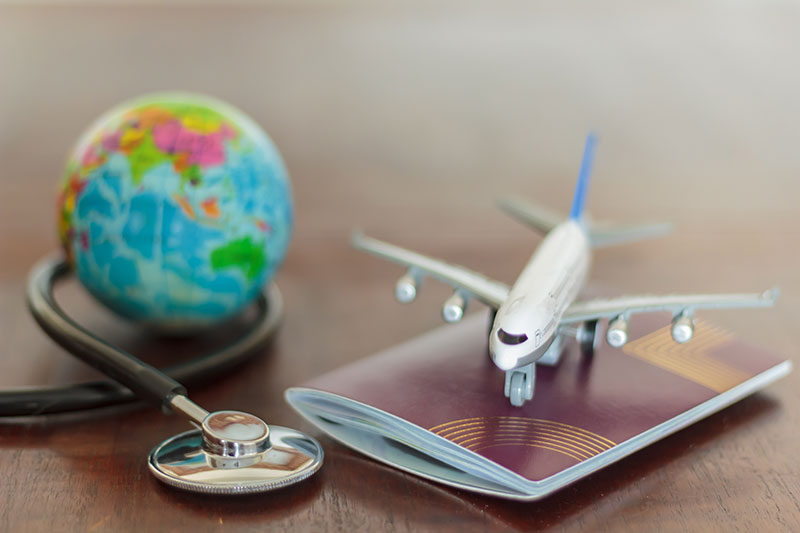 Another benefit of traveling from Mexico to the United States for spine surgery is to gain access to the most advanced artificial disc replacement technology as an alternative to spinal fusion and all its related problems. The spine surgeons at Texas Spine and Scoliosis are board-certified and fellowship-trained in spine, which is the highest level of medical training in the world.
These spine surgeons receive international patients for artificial disc replacement surgery. By using an artificial disc, the spine surgeon is able to retain the natural movement of the spine, which eliminates the stress placed on the other discs above and below the herniated disc site.
In addition to being a referral point for herniated disc surgery, Texas Spine and Scoliosis has a world renowned scoliosis surgeon, Dr. Matthew Geck. Dr. Geck receives patients from across the United States who have scoliosis and abnormal spinal curvature.
This includes patients with Flatback Syndrome. These patients had their scoliosis curve corrected decades ago with straight rods that now cause other problems as the patient ages. Dr. Geck is able to remove this old instrumentation and replace it with the most advanced instrumentation that enables the international patient to live a longer life with less back pain.
Dr. Geck also specializes in scoliosis in children and teens. There is new technology called vertebral tethering that can stop a spinal curve from progressing in the young person, thereby preventing the need for future major scoliosis surgery later on.
What happens if I wait too long to have spine surgery?
Unlike other medical issues where pain is a good indicator of an emergency or urgent need for care, with back and neck problems pain is not necessariy a good indicator of an emergency symptom.
Yes a back spasm can be excruciating and knock a person down to their knees. But a back spasm does not require surgery.
Instead, for back and neck problems, the emergency symptoms are weakness or numbness in a hand or foot, or loss of bowel/bladder control — something many people don't associate with a herniated disc in the back or neck or any kind of spine injury. But if these symptoms are not treated within 24 or 48 hours, the pressure of the herniated disc on the nerve root can cause permanent paralysis. This makes the numbness/weakness, or incontinence, permanent and lifelong.
Another somewhat urgent symptom for back pain and neck pain is "radicular pain" where the person feels searing pain radiating down into their leg from a herniated disc in the low back, or radiating pain into an arm from a herniated disc in the neck.
While watchful waiting, or spinal injections, can be used for radicular pain, if the radiating pain symptom is not relieved over three months or so, some research studies show any subsequent surgery may not be effective in relieving the radiating pain. In this sense, extended pressure on the nerve root causes a permanent crimp in the nerve, causing it to remain in a "stuck" position and constantly transmitting a pain signal to the brain. The best analogy is to picture a car sitting on a garden hose on the driveway. If the car sits there for a month before moving, it can leave a permanent crimp in the hose. The nerve works the same way. The longer the nerve is compressed by a herniated disc, the less likely it can return to normal function.
Consequently, when a person has a herniated disc in the low back or neck, waiting too long can result in lifelong disability.
Is spine surgery better in the United States?
Beyond the medical urgency related to treatment of a herniated disc, the second reason thousands of international patients from Mexico, Canada, South America and the Middle East choose to have back surgery or neck surgery in the USA relates to access to the best and most advanced spine surgeons and spine technology.
There is significant training, however, required to use minimally invasive instruments like tubular retractors. Many older surgeons, conversely, prefer to make a three-inch incision because it's easier for them, and that's how they've been trained, and they aren't comfortable learning a new way or looking through a cannula to visualze the disc on a TV screen. The benefit of a tiny incision is huge to the patient, however. There is less blood loss and no need for outside blood. The minimally invasive spine surgery patient also can go home hours later, on the same day, to recover in their own home. Because the incision is shorter, there is less disruption to muscles and ligaments so the recovery is quicker and much less painful.
For those who want to lessen their risk of permanent symptoms by avoiding the wait for treatment, and those who recognize that life is short and desire to get back to an active life quicker, Texas Spine and Scoliosis can be a valuable spine surgery resource in the United States.
The educational Internet site at TexasSpineandScoliosis.com can answer many of your questions about nonsurgical treatment options for spine surgery, the benefit of an MRI review in advance of your travel to the United States, and if you should have spine surgery in the United States.
Exploring spine surgery at Texas Spine and Scoliosis
Texas Spine and Scoliosis is a particularly convenient U.S. resource for a second opinion for spine surgery for patients traveling from Mexico. There are connecting flights into Austin, Texas.
On the form below, you can email us any questions you may have about your back or neck problem, any previous diagnosis you have, the costs of spine surgery at our spine center, travel to our center, the treatment process, and where we perform our surgeries.
Our Patient Care Coordinator can then receive any diagnostic information you have available such as X-rays, MRI, CT or diagnoses from your primary care physician or back doctor in Mexico.
Contact Us